The Benefits of Learning The Piano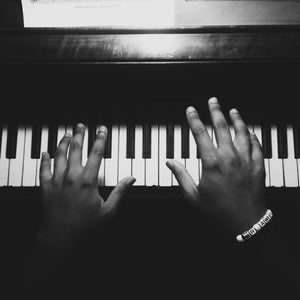 All the evidence out there suggests that brain-training is an important part of staying healthy, so whether that's through a Sudoku puzzle, learning a new language or practicing an instrument - it's good to make time for it.
However, according to the most recent statistics from ABRSM, only 34% of adults play a musical instrument and so there is definitely scope for people to increase their skill-set!
If you are seeking a new challenge then learning the piano, whether on your own, using an app, or with a teacher is beneficial for you on several levels.
A lot of people hold to the belief that if you didn't start piano young you can't start now, but perhaps it's time to shift our mindset.
As Henry Ford famously said:
"Whether you think you can or think you can't, you are right."
Below we outline the benefits of learning the piano for your mind, your body and your mental health.
1.
The Mind
We all know the importance of working out your body (whether we like to or not), but brain-training should also be a top priority.
Learning the piano actually provides a full body and brain workout.
By playing regularly you are likely to find that you will become better at creative thinking and problem solving and develop positive habits such as focus and perseverance.
Music can actually have a profound affect on the brain as you listen to it as well, as this video from WIRED explains:
2.
The Body
You may think of piano playing as quite a sedate activity, but it still does your body a lot of good.
Playing the piano has shown to improve fine motor skills and hand-eye coordination, as well as reducing anxiety, cardiac complications and heart and respiratory rates.
On top of that it can lower blood pressure and increase immune response.
A further benefit in older adults who take up the piano is an increase of the human growth hormone. This hormone is connected to the reduction of aches and pains and it can also increase energy levels.
3.
Mental Health
Looking after your mental health is always important but seems particularly pertinent now with the current state of things.
Depression is the most predominant mental health condition worldwide, and studies that compare piano players with control groups have noted that time spent playing the piano can actually reduce feelings of depression and anxiety.
This is put down to piano playing promoting empowerment, autonomy and social cohesion, as well as the fact that music can help modulate emotional responses.
All in all, not a bad therapy.
If you are interested in learning the piano and need any advice on where to start, please feel free to contact us.

We are passionate about music education and have an established network of piano teachers around the country who would love to join you on the journey of discovering your musical talent.

Equally, if you are searching for a piano for your home so you can play anytime and develop your skill more and more, we have a fantastic selection of piano brands available and are sure to find your perfect match.
*This article was originally posted from Coach House Pianos' blog.