Customer Success Story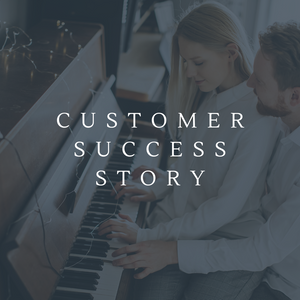 When Karen from Bellevue, WA came into Northwest Pianos, we started the exciting process of finding the perfect piano for her.
Karen was looking for a Yamaha C3 Grand Piano for her new home, and we had the perfect piano for her!
The process of finding the right piano starts with getting to know you! Once we figure out what size piano would work for your home, we ask about features and styles that are important to you.
Finding the right piano for your price range is always a rewarding feeling for us!
For Karen, she was about to move to Georgia, so wanted to be able to have her new piano shipped to her. We were able to coordinate shipping for her, and her new Yamaha C3 Grand looks absolutely gorgeous in her new home in Georgia!
She's so happy with her purchase, and it fills us with such joy to know we were able to help her find her dream piano.